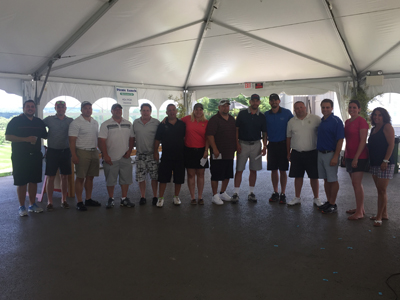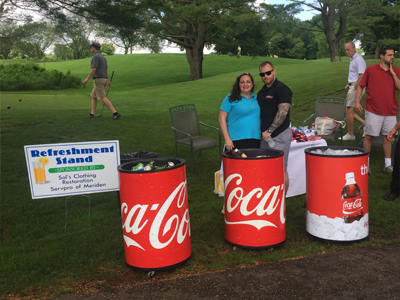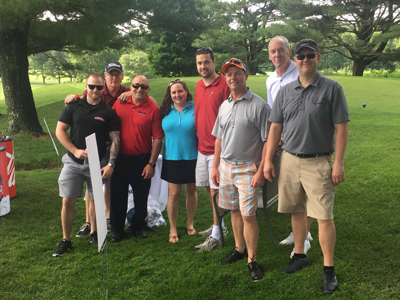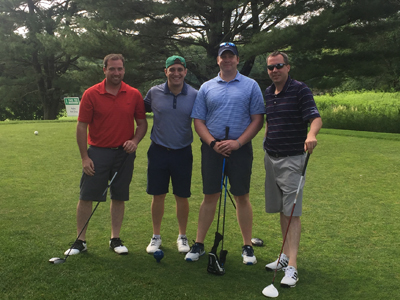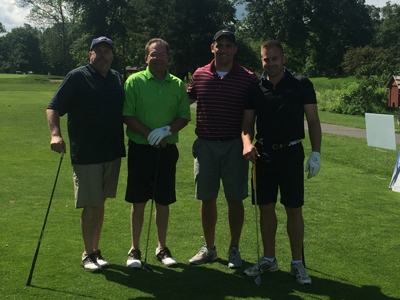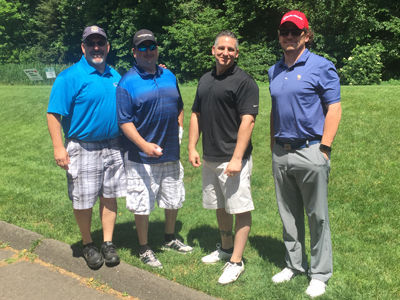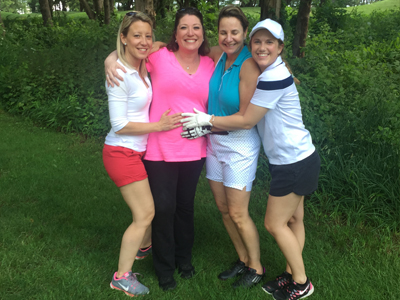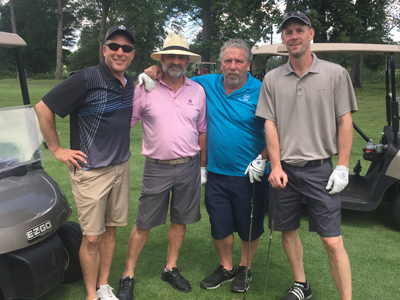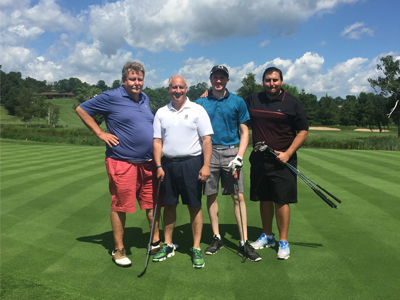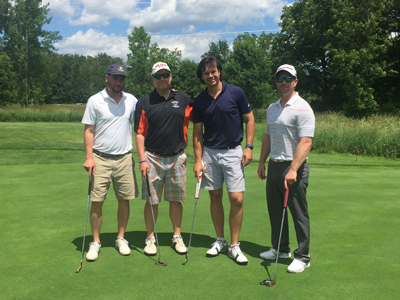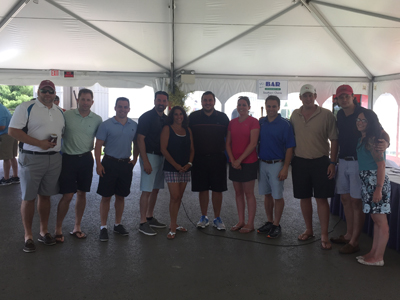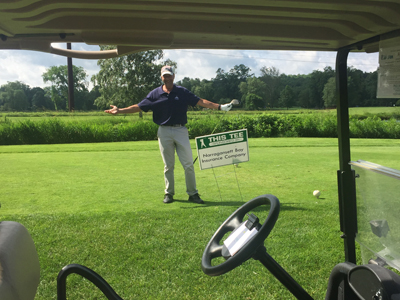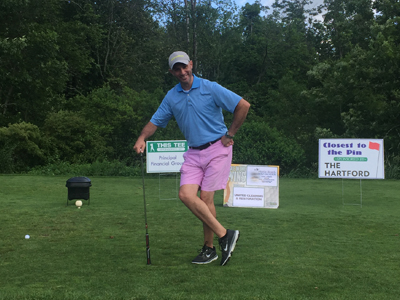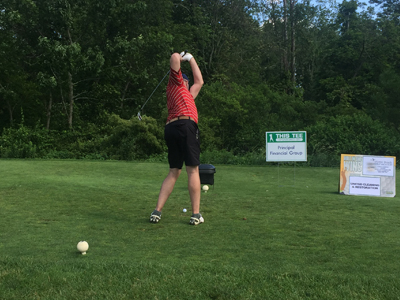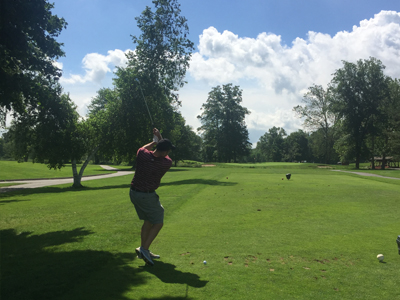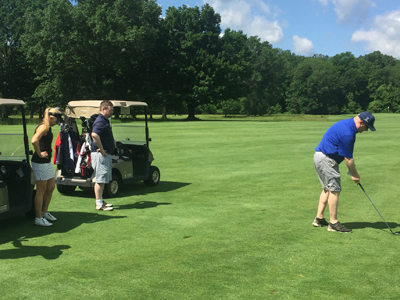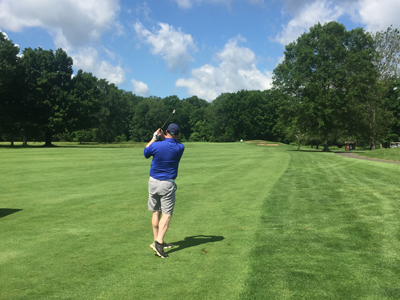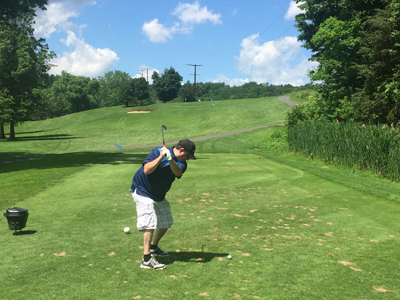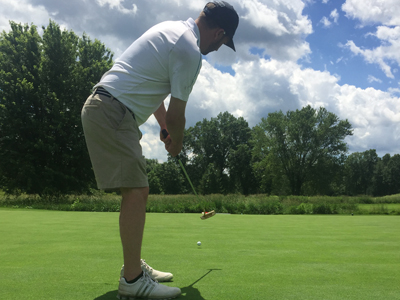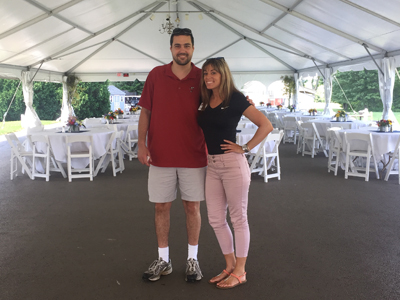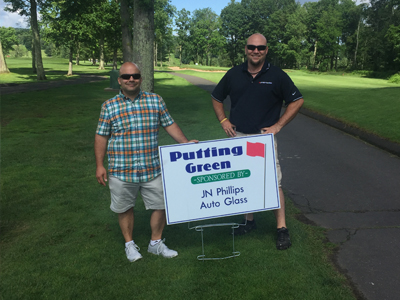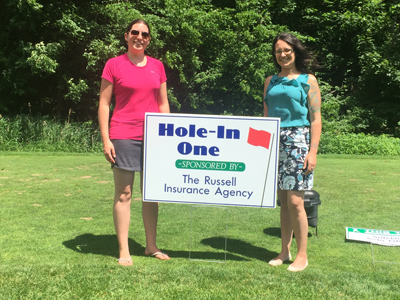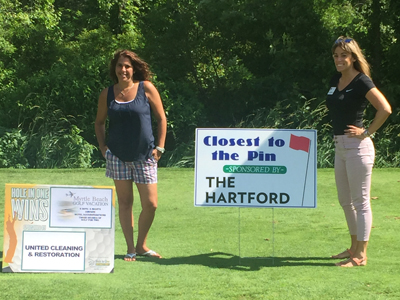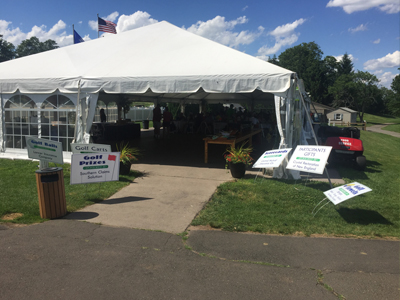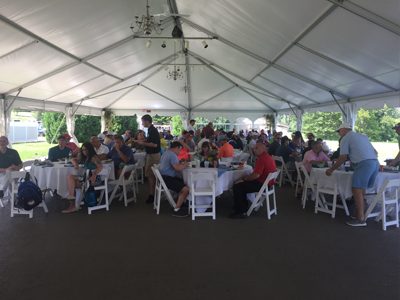 The Connecticut Young Insurance Professionals hosted its annual Springfest at Lyman Orchards Golf Club in Middlefield on June 20. CTYIP members and insurance professionals from across the state enjoyed the day, which included a round of golf; a continental breakfast; a picnic lunch; and specialty prizes and contests.
Congratulations to all the winners!
First place (59)
Steve Angiletta, Brian Rienhart, Matt Dumont and Dustin Pichette
Second place (60)
Jon Svendsen, Kelly Becker, Glen Ford and Jay Mezei
Third place (61)
Rob Aheart, Ron Brunelle, Mike Cilfford and Jeff Azia
Sponsors
We would like to thank our sponsors. Without their support this event would not have been possible. CTYIP is grateful to these forward-thinking members of the insurance community that are making an investment in the future. CTYIP encourages you to do business with them.
Event sponsor

Golf towels
Servpro of Milford
Refreshment carts
Johnson & Johnson
McGowan, Donnelly & Oberheu
SunTrust
Travelers
Refreshment stand
Sal's Clothing Restoration
Servpro of Meriden
Breakfast
JP Maguire
Golfer gifts
Crystal Restoration of New England
Hole-in-one ($5,000)
The Russell Agency
Hole-in-one (Hawaii trip)
United Cleaning & Restoration
Hole-in-one (Myrtle Beach Trip)
Service Insurance Co.
Putting contest
Philadelphia Insurance Co.
Closest-to-the-pin
Abercrombie, Burns & McKiernan
The Hartford
Quincy Mutual Group
Putting green
JN Phillips Auto Glass
Driving range
Crystal Restoration Services of Southington
Golf balls
Lancer Insurance Co
Tee/green combo
Appicella Adjusters
Chubb Insurance
Georgetown Financial Group
Hagerty Insurance
NLC Insurance Cos.
Principal Financial Group
Pure Insurance
Renaissance Alliance
Safelite Auto Glass
United Cleaning Restoration
Individual tee
Admiral Insurance Group
Brooks, Todd & McNeil
Great American Insurance Cos.
Liberty Mutual
Narragansett Bay Insurance
Payless Auto Glass
Individual green
Andover Cos.
CV Mason & Co.
Encompass Insurance
RPS/Cowles & Connell
The Russell Insurance Agency
SCU-Middletown
Picnic lunch
MSA /NGM Insurance
Scorecards
Central Mutual Insurance Co.
Bar
Southern Claim Solutions
Longest drive
Tennant Risk Services
TKG Wholesale Brokerage
Golf Carts
Pullman & Comley
We also would like to thank the businesses that donated door prizes.
Finally, a special thank you to all the golfers and volunteers who helped make this event a success!