NY-YIP 28th Annual Golf Open

NY-YIP hosted its 28th Annual Golf Outing at The Mill River Club in Oyster Bay, N.Y. on August 2, 2021.
NY-YIP members and insurance professionals from across the state enjoyed perfect weather as they golfed and raised money for St. Jude's Children's Research Hospital. With the help of our golfers and volunteers we were able to raise $1000 for St. Jude's!
Congratulations to NY-YIP of the Year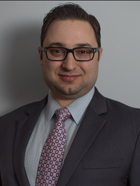 Ian Sterling, CPCU
Bolton Street Programs
Congratulations to all the winners!
First place (55)
Nick Ippoliti, Mike Alexander, Antero Cortes, and Carmen Bell
Second Place (56)
Dan Marroccoli, Steve Schell, Greg Heinssen, and Kyle LaBar
Closest-to-the-pin
Hole 7 – James Chang
Hole 16 – Dennis Kelly
Longest drive
Hole 4 – Scott Modlin
Hole 18 – Rich O'Brien
Thank you !
We would like to thank our sponsors. Without their support this event would not have been possible. NY-YIP is grateful to these forward-thinking members of the insurance community that are making an investment in the future. NY-YIP encourages you to do business with them.
We also would like to thank the businesses that donated door prizes.
Finally, a special thank you to all the golfers and volunteers who help make this event a success!
Awards ceremony
Kingstone
Bags
Lancer Insurance Co.
Bottled water
Northeast Adjustments Inc.
Brunch
Bolton Street Programs
Chipping Contest
Hippo Insurance
Cigars
Bartow Insurance
Closest to the pin
MiniCo Insurance Agency
Simon Agency
Cocktail Reception
Mutual Boiler Re
Dessert
CIBGNY
Dinner
Burns & Wilcox
Dinner programs
ART Recovery Technologies
Elpha Secure
Door prizes
SageSure
Golf balls
Northeast Coverages
Golf carts
Price & Price
Simon Agency NY
Golf koozies
FIRST Insurance Funding
Golfer gifts
RT Specialty
Green sponsor
DGA Insurance Services LLC
PIA of NY
Grill lunch
ELANY
NYCM
Hole-in-one
The Service Insurance Co.
Italian Ices
Insurance Claim Dry Cleaners
Longest Drive
First Adjustments
SafeCo
Mulligans
Hilltop Strategies
Photography
Orrino Capital Services
Pin flag
Lawley Insurance
Putting contest
Capitol Garment Restoration
Putting green
Stetson Insurance Funding
Refreshment cart
Imperial PFS
XS Brokers
Scorecards
FIRST Insurance Funding                       
Shirts  
Bolton Street Programs
Tee sponsor
Berkshire Hathaway Guard
Interboro/UPC Insurance
NGL Group         
Parsons & Associates, Inc
Russell Bond
ShelterPoint
Tee/Green combos
Aspen Insurance
Elite Restoration
Epoch 5
Interboro/UPC Insurance
Iroquois
Tournament prizes
Utica First Insurance Co.
Water bottles  
UJA