NY-YIP 27th Annual Golf Open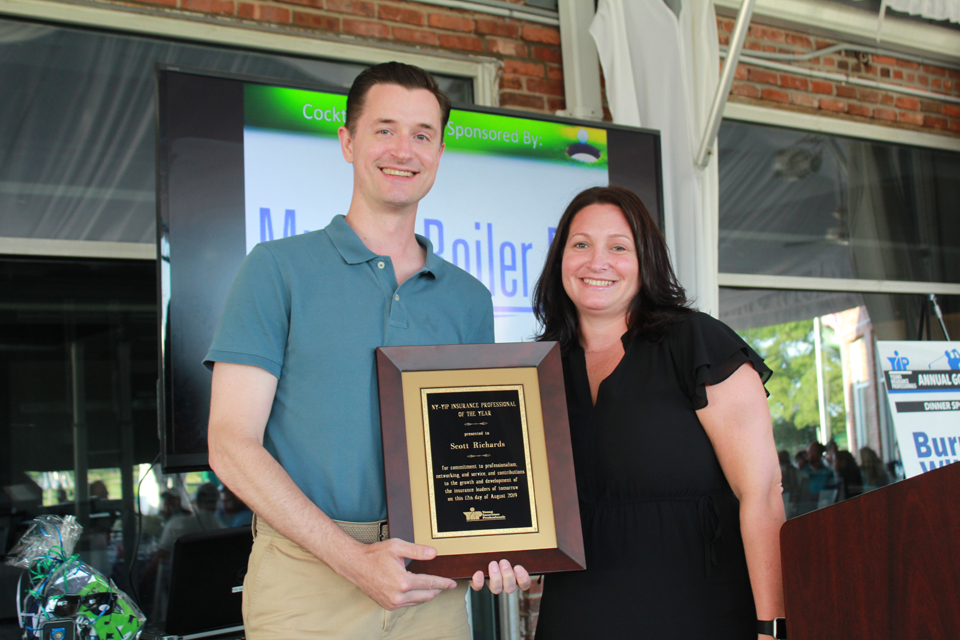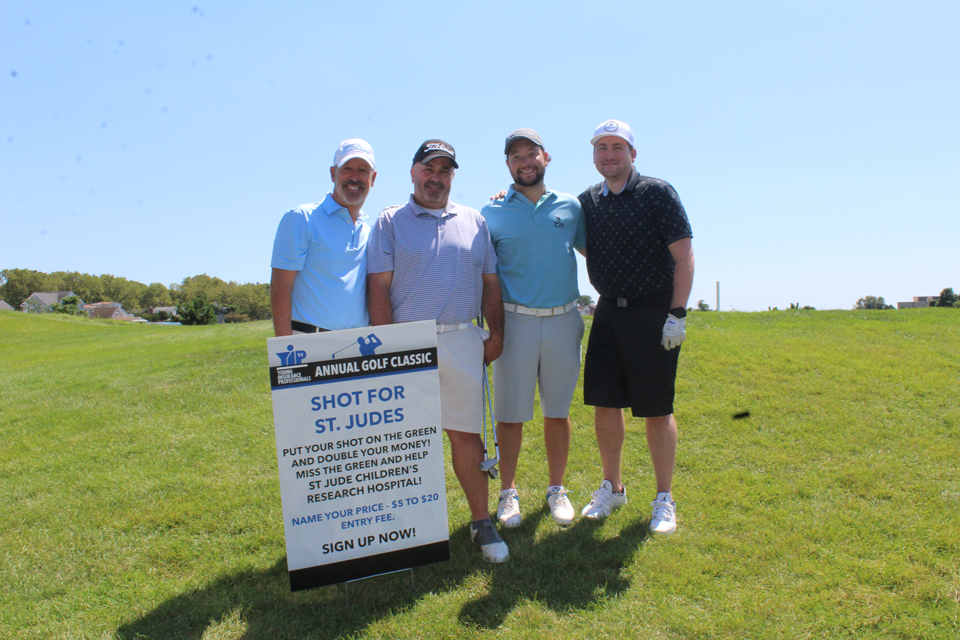 The New York Young Insurance Professionals hosted its 27th Annual Golf Outing at The Seawane Country Club in Hewlett Harbor on August 12.
NY-YIP members and insurance professionals from across the state enjoyed perfect weather as they golfed and raised money for St. Jude's Children's Research Hospital. With the help of our golfers and volunteers we were able to raise $800 for St. Jude's!
Save the date for our next outing on Monday, August 10, 2020!
Congratulations to all the winners!
First place (55)
Rick Krouner, Rick Paladino, Alex Polansky, and Dillon Krouner
Second Place (57)
Nick Ippoliti, Antero Cortes, Mike Alexander, and Anthony Cortese
Closest-to-the-pin, men
Jeff Greenfield
Closest-to-the-pin, women
Amanda Bagatta
Longest drive, men
Time Grant
Longest drive, women
Donna Doyle
Putting contest
Daniel Smith
Thank you !
We would like to thank our sponsors. Without their support this event would not have been possible. NY-YIP is grateful to these forward-thinking members of the insurance community that are making an investment in the future. NY-YIP encourages you to do business with them.
We also would like to thank the businesses that donated door prizes.
Finally, a special thank you to all the golfers and volunteers who help make this event a success!
Event sponsor

Presenting sponsor

Awards ceremony
Kingstone
Bags
Lancer Insurance Co.
Bottled water
Northeast Adjustments Inc.
Brunch
SterlingRisk
Cigars
Bartow Insurance
Closest to the pin & flag
Minico Insurance Agency Inc.
Cocktail party
Mutual Boiler Re
Coozies
JLNY Group
Dessert
CIBGNY
Dinner
Burns & Wilcox
Dinner programs
Program Brokerage Corp.
Door prizes
SageSure
Gold golf carts
Simon Agency NY
Golf balls
Northeast Coverages
Golf towels
Imperial PFS
Golfer gifts
RT Specialty
Grand prize
SterlingRisk
Grill lunch
ELANY
ServPro of Port Jefferson
Hole-in-one
Surety Bonds
Hospitality station
Berkshire Hathaway GUARD Insurance Companies
Renu
Individual green
Burns & Wilcox
DGA Insurance Servicves LLC
Iroquois Group
NGM/Main St America Group
Simon Agency
Individual tee
Interboro/ UPC Insurance
Morstan
Northeast Adjustments Inc.
Parsons & Associates, Inc.
Russell Bond
Total Restoration Inc.
Longest drive
First Adjustment
Longest drive, men
SterlingRisk
Longest drive, women
Sterling Analytics
Mulligans
SterlingRisk
Photography
Orrino Capital Services
Putting contest
Capitol Garment Restoration
Refreshment cart
Bass Underwriters
NYCM Insurance
XS Brokers
Silver golf carts
Price & Price
Tee/Green combos with flag
Interboro/UPC Insurance
SterlingRisk Programs
The Levine Group
Policy Fly
RT Specialty
SageSure
Tournament prizes
Utica First Insurance Co.
Valet parking
Stetson Insurance Funding